Aaron West tickets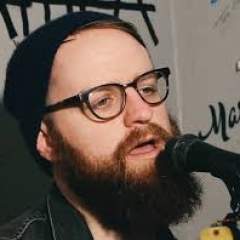 See Aaron West play at The Deaf Institute at Manchester and The Garage in London during September 2019.

With demand so high, we expect Aaron West tickets to sell very quickly - so make sure you book yours before they are all gone. Gigantic makes booking your favourite gig tickets easy as you can place your order 24/7 in the comfort of your home or while on the go using your smartphone, computer or tablet.


Aaron West & the Roaring Twenties is the first solo project from singer/songwriter Dan Campbell, who is best known as the frontman for pop-punk act the Wonder Years. Looking to improve his guitar chops and expand his lyrical style, Campbell began writing songs on acoustic guitar that blended the passion and aggression of pop punk with more of an Americana and roots aesthetic. The new music didn't fit the Wonder Years' style and, while never intended for release, Campbell had casually played a few songs for Early Novembers singer Ace Enders during a stint their bands' shared on the Vans Warped Tour in 2013. Enders loved the new songs and offered to produce them if Campbell wanted to make a solo album. Campbell agreed, and since most of the material was written more from the point of view of a semi-fictional character, he chose to use a fictional moniker rather than his own name. Following the Wonder Years' tour, Campbell and Enders completed the new album which was now billed to Aaron West & the Roaring Twenties. The debut was titled We Don't Have Each Other and was released by Hopeless Records in July 2014.

The excitement continues to build and we expect Aaron West concert tickets to sell very fast. Plus, with only limited amounts being put on sale by the event organisers, you will have to act quickly and place your booking before they all go. If you have any questions, then contact our dedicated customer service team who can assist with every question when selecting from our huge range of essential gig tickets. Remember, award winning ticket vendor Gigantic is the very best place to come to make a stress-free booking before enjoying your big night out.
Saturday 22nd May 2021

Doors at 19:30
Wednesday 26th May 2021

Doors at 18:30
Thursday 27th May 2021

Doors at 18:30