Bearcubs tickets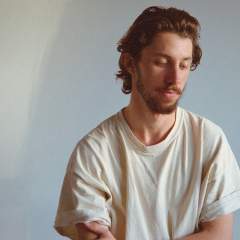 Bearcubs is the work of 26 year old prouder and DJ Jack Ritchie. He taps into elements of dubstep but brings it bang up to date with fresh beats and a new sound.

Last year saw him blast onto the scene, impressing clubbers and critics alike with his incredible EP titled Underwater. Now he's back and ready for even bigger things! You can catch them at XOYO in London on Saturday 24th of November 2018.

Make sure you book your Bearcubs tickets right now, because they will go and you will miss out. All gig ticket orders can be placed 24/7 with Gigantic using a tablet, smartphone and computer. We also recommend that you set a personal reminder to set you ahead of the rest by alerting you with a text message or an email when they become available at 10:00 on Friday 24th of August.


"Underwaterfall," is a precise exercise in tension and release: one moment, it's sparse melody, the next it's an immersive swarm of synths and layered vocals. " - Fader

"The EP packs a lot into its 20 minutes, with a focus on sensation ("Burning Up", "Underwaterfall") and perception ("False Mirrors") that's driven by woozy, enveloping synths. Bearcubs channels the minimalist production values of Jamie xx and blends it with understated vocals that are evocative of James Blake." - Scene Point Blank

With only ever limited tickets available for any event, we really do urge you to book your Bearcubs concert tickets early before they are all snapped up. Offering you superb customer service on a wide selection of essential gig tickets, Gigantic should always be your first stop whenever you are booking your big night out.