Belinda O'Hooley tickets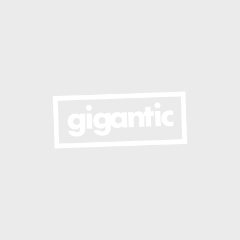 Yorkshire born pianist and musician Belinda O'Hooley is a true great in folk and chamber folk. See her make a magnificent headline appearance at Cambridge Junction 2 on Tuesday 24th of September 2019.

Excitement is already high and still rising as is the demand, so make sure you do not hang about and book your tickets for Belinda O' Hooley before they are all snatched up.

Fortunately, placing your order with Gigantic is made easy as your purchase can be made 24/7 at home or on the go using your smartphone, tablet or computer.


Belinda O'Hooley began playing the piano at the age of seven. She is an exceptionally gifted pianist, singer, songwriter and composer and has become renowned for her highly individual, emotional, yet sensitive musicality. She is half of four time BBC Radio 2 Folk Award Best Duo nominees O'Hooley & Tidow alongside her wife Heidi Tidow; together described by The Guardian as 'exceptional songwriters.' Their song 'Gentleman Jack' features as the closing theme song for Sally Wainwright's latest BBC/HBO drama series Gentleman Jack. Belinda is also known for her inventive, minimalist, sometimes flamboyant accompanying of folk luminaries including Rufus Wainwright, Nic Jones, Jackie Oates and the Mercury nominated; Rachel Unthank and The Winterset.

'Inversions' showcases Belinda's abilities as a composer and pianist with many of the piano pieces inspired by the songs and tunes her father inherited from a long line of male musicians in the hills of the West coast of rural Ireland. With the passing of her father in 2017, Belinda; the first woman to be handed the tradition, has found the freedom to express the music of her ancestors in her very own, unconventional way, evolving and migrating into something you could describe as an inversion: a reversal of the norm.

Gently nurtured, produced and recorded by Heidi Tidow at MOMA Wales, the mountains, valleys and landscapes of Snowdonia also provide the backdrop to a trio of compositions; each celebrating a deep love of the nature and wildlife of this breathtaking part of Wales.

"Songs of sadness, songs of hope with the occasional bout of tongue in cheekiness but always with a feisty twinkle in the eye." - Mike Ainscoe, Louder Than War

As ever, we only have limited stocks of Belinda O' Hooley concert tickets being made available by the event organisers so you will have to ensure you book as soon as they are released or else it is highly likely you will miss out. With more essential gig tickets being added everyday plus an excellent customer services team on hand to help with every enquiry, award winning ticket vendor Gigantic should always be your first call whenever you are booking for your big night out.