Billy Walton Band tickets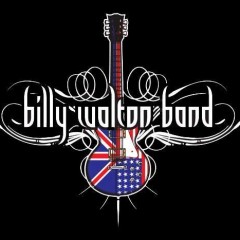 Hailing from New Jersey, The Billy Walton Band are a real slice of Americana, lathered up with lashings of blues guitars and smooth vocals courtesy of Billy himself. This summer, fans on this side of the Pond will have a chance to see the charismatic blues rocker and his band live as they prepare for a number of Billy Walton Band tour dates in the UK, including at The Engine Shed in Lincoln on June 17th and at The Leopard in Doncaster on the 19th.

Though barely into his thirties, Walton has a body of experience that makes him infinitely qualified to front a globe-trotting blues rock band. Since his first tentative music steps on the professional music scene at the tender age of 15 and being chaperoned to gigs around the Jersey Shore area by his mother, Walton has relentlessly played and performed. This level of experience coupled with raw talent is evident in Billy Walton Band concerts.

Walton was most notably the guitarist and vocalist frontman of New Jersey band Boccigalupe & the Bad Boys, with whom he toured the US and the rest of the world extensively with rock and roll royalty such as Bruce Springsteen. Since then he's gone on to record and play with his own band, having a number of successful albums, including Crank it Up, Neon City, and most recently, Wish For What You Want.

Reviewing Crank It Up, Music Riot said, "By any standards, this is a good album which you really should be listening to if you like real songs and real instruments. It's an important step for the Billy Walton Band because the playing is as good as ever but the songs here are better and more personal."

Accompanying Billy on stage are his band as ever, comprising William Paris on bass and backing vocals, Johnny D'Angelo on drums and vocals, Sean Marks on saxophone, Ian Gray on trombone and Sam Sherman on keyboards. As the band's official website says, "Billy Walton is the guitar hero fronting the old-school rock 'n' soul band", and the collective will no doubt please fans of the genre when they appear on stage later this year.

Snap up your Billy Walton tickets from Gigantic today to enjoy what is sure to be an immensely satisfying evening of rock 'n' roll.