Bryan Adams tickets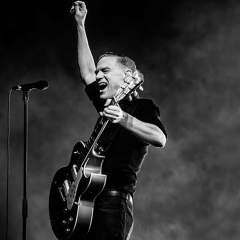 Legendary rocker Bryan Adams is always a massive hit with audiences and he is ready to take to the stage once again. Armed with a massive back catalogue of pure rock anthems he's ready to blast out the hits and have audiences everywhere swooning. The Canadian megastar is always in high demand both live and recorded and is able to boast that his international sales have exceeded 65 million across the world.

Relentless touring, Adams has performed countless concerts across six different continents whilst his music has topped the charts in over 40 separate countries. Perhaps his secret is in keeping things simple; unlike other acts relying on vocal effects, stage effects and special effects Adams just needs a microphone and a good old guitar and will have fans going wild wherever he plays.

His breakthrough moment came with the release of his 1984 album Cuts Like A Knife which saw him begin to make waves in America. It was followed by his forth studio album Reckless which contains the massive hit singles Heaven, Run To You and Summer OF '69 which made him into an international icon. The record has subsequently been certified three times Platinum in the UK alone!

Who can forget his huge hit record Waking Up The Neighbours which was released in 1991? The album contained the ultimate ballad (Everything I Do) I Do It For You which was used as the soundtrack for many major movies, most notably Robin Hood : Prince Of Thieves, and rocketed to the top of the UK charts staying at #1 for an incredible 16 weeks.
It is no surprise that Adams has been inducted into the Canadian Music Hall Of Fame, is included in Wembley's Square Of Fame and has his very own star on the Hollywood Walk Of Fame. He has received 15 Grammy nominations and won two Ivor Novello Awards for song composition.

Adams continues to work and play spectacular live shows. He teamed up with Nelly Furtado to write the song Bang The Drum which they performed in their home country of Canada at the opening ceremony of the 2010 Winter Games. His most recent album was entitled Get Up which shot to #2 in the UK upon its release in 2015.

Bryan Adams tickets are now on sale with Gigantic. With such huge demand, you need to book your before they are all gone.

Join him on an exciting July 2017 tour which takes him to The Ageas Bowl at Southampton, Powderham Castle in Exeter, Worchester Sixways Stadium, Bitts Park at Carlisle and Inverness Bught Park.

Everybody is after Bryan Adams concert tickets so make sure you book well in advance. Gigantic offers a great service in booking a huge array of gig tickets so stick with us for an unforgettable experience.


Sunday 27th June 2021

Doors at 16:30
Friday 2nd July 2021

Doors at 16:30
Saturday 3rd July 2021

Doors at 16:00