Confidence Man tickets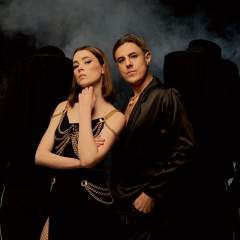 Confidence Man always take the party to the next level! See them smash it at SWX at Bristol and Rescue Rooms in Nottingham and Bristol's Fleece during April 2020.

We know that it is easy to let things slip your mind, and so Gigantic allows you to set a personal reminder which will alert you with either a text message or an email just prior to the release of your essential gig tickets at 10:00 on Friday 22nd of November.
Sunday 17th October 2021

Doors at 19:00
Contact venue for tickets