Daniel O'Donnell tickets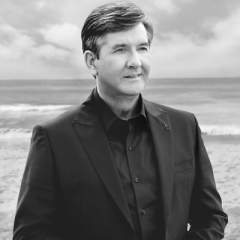 Irish icon Daniel O'Donnell has been a household name since 1983 having become the first artist to enjoy a place in the British charts every year consecutively for quarter of a century and is about to head out on tour, the superstar singer will grace a stage near you.

Before Daniel Francis Noel O'Donnell became the cultural edifice he is today, he grew up in Ulster village of Kincasslagh in The Rosses district of County Donegal. Showing early promise in music, he performed in the church choir as a boy and joined his sister Margo's successful band.

Deciding to strike out on his own, O'Donnell spent £1,200 of his own hard earned money to record a cover single of Johnny McCauley's song My Donegal Shore. Released early in 1983, he sold every copy by single hand. Bolstered by the success he started his own band; The Grassroots who were spotted by manager Sean Reilly who continues to represent him even till today.

His name was established in the lead up to the nineties and throughout the decade when his high output of incredible records saw him when such prestigious accolades as Irish Entertainer Of The Year multiple time; 1989, 1992 and 1996.

Daniel O'Donnell concert tickets are hot stuff so don't expect them to be around for long. Buy yours before they are gone!

"He's been going for more than 25 years and sold more than 10m albums, yet there's still no stopping Ireland's most popular crooner, Daniel O'Donnell." - Manchester Evening News

"O'Donnell has a beautiful voice that captures old and the new sounds and he is, to say the least, extremely personable, engaging and comfortable on stage." - Nottingham Post

With only limited amounts of Daniel O'Donnell tickets available, we do urge you to act fast and book early. Gigantic has been providing excellent customer service for ten years, so you can be sure we are the right place to book your essential gig tickets whenever you are planning your big night out.