DEATH VALLEY GIRLS tickets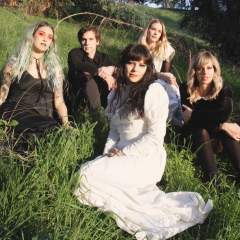 Death Valley Girls make their way to The Bodega in Nottingham, playing there on Thursday 25th of June 2020.

Gigantic make the booking process even easier by allowing you to set a personal reminder. This will stop you missing the release of gig tickets for your very favourite act by sending you a text message or an email just before they become available online. Death Valley Girls gig tickets are released at 10:00 on Wednesday 18th of March.