Diamond Head tickets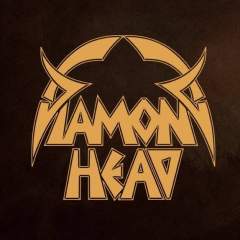 Diamond Head are highly important British rock band that were instrumental in pioneering heavy metal. The band are revered and respected by those who know their rock history, and their importance can be seen by their legacy which includes having influenced such thrash greats as Metallica and Megadeth.

The band started in the summer of 1976 when founding member Brian Tatler finished school was faced with the prospect of dole or having to get a job. Not much liking either option he followed his love for Black Sabbath and began recruiting new band members, auditioning them in his bedroom.

They released a demo tape in 1979 recorded within six hours on a four-track earning them support slots with AC/DC and Iron Maiden but still yet to attract any real label interest. Thus, still not signed and independent, they released the singles Shoot Out The Lights in 1979 and Sweet And Innocent in 1980. The band also self-released a demo album (later known as Lightning To The Nations) in 1980.

The band continued to soldier on increasing their reputation as an amazing live act. It was this hard earned respect that won them a deal with MCA Records in 1982 who released the album Borrowed Time, which the band consider their first true album.

The band have continued to be leaders in heavy metal and in 2016 will have released seven studio albums.

Diamond Head tickets are now on sale.

This Autumn sees the band touring the UK. Diamond Head will be playing at Waterfront Studio at Norwich in September. Then, in October, they will play at O2 ABC2 Glasgow, O2 Academy2 Sheffield and O2 Academy Islington in London.

Concert tickets are available online through Gigantic. Don't miss out on seeing Diamond Head!

Tuesday 1st February 2022

Doors at 19:00
Friday 4th February 2022

Doors at 18:30
Saturday 5th February 2022

Doors at 16:00