Dionne Warwick tickets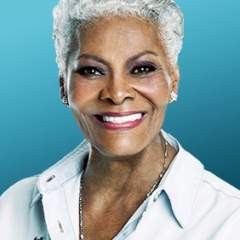 Dionne Warwick is widely regarded as one of the true great singers of all time who has shaped the sound of R&B.

Do not miss out on your chance to see the living legend preform when she heads to the UK next year to conduct an extensive tour. See her when she takes centre stage at Royal Albert Hall in London, St David's Hall at Cardiff, Birmingham Symphony Hall, SEC Armadillo at Glasgow and Sage Gateshead during September 2018.

With the word spreading amongst their fans, the demand for Dionne Warwick tickets is constantly growing so you will need to act fast and book yours before they all go. You can place your gig tickets order 24/7 using a tablet, computer or smartphone where ever you are; be it relaxing at home or busy and on the go.

With interest so high, it makes sense to set a personal reminder with Gigantic right now. That way, we can alert you with a text message or an email shortly before they are released at 09:00 on Friday 15th of December.




"Her name is among the brightest in recording industry history, her songs providing the soundtrack for a generation and earning her a place as one of the most successful hit-makers of all time." - The Telegraph

We are absolutely thrilled to be able to offer you Dionne Warwick concert tickets. As you would expect, they are going to sell quickly so please place your booking early or you will likely be left disappointed. Having been appointed 'Retail Business of the Year 2017' by Nottingham Post, you know Gigantic is the very best place to choose from a wide selection of essential gig tickets whilst being assisted by the best customer service meaning we are the only place to come whenever you are booking your big night out.