Hue and Cry tickets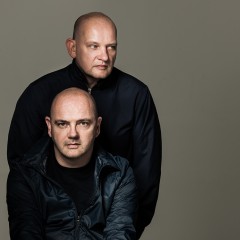 Hue And Cry is the work of Coatbridge brothers Pat Kane (vocals) and Greg Kane (music/production). The pair came to the fore in 1987 with the release of their single 'Labour Of Love'.

They take to the stage once again to play another major headline show. Catch them when they make their performance at Islington Assembly Hall in London on Wednesday 1st of November 2017.

Due to their massive appeal, Hue And Cry tickets will sell incredibly quickly so you will need to act fast and book yours before they have all gone. You can place your Gigantic gig tickets order through tablet, computer or smartphone. Set a personal reminder so you can be alerted directly with a text message or an email when they become available at 10:00 on Friday 25th of August.

"Looking relaxed and wearing sharp suits, singer Pat delivered new tune Fireball before engaging the audience with a re-arranged version of Hue And Cry staple Looking For Linda. Backed by a funky band, their new stuff sounded fresh and upbeat." - Daily Record

"The duo have continued to work together and release new music ever since, although their ever more esoteric diversions have gone hand in hand with singer and lyricist Pat's rising prominence as an academic essayist and commentator." - The Scotsman

As there are only limited supplies of Hue And Cry concert tickets you will need to act really fast and book yours before they are all snatched up. Gigantic has been offering excellent customer service on a wide range of essential gig tickets for ten years so you can be sure that we are the very best place to make a booking for your big night out.

Thursday 4th November 2021

Gates at: 19:00