Humber Street Sesh tickets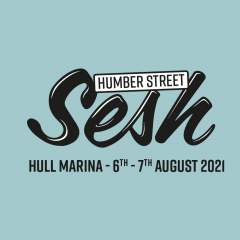 🌞 Hull's biggest annual music and arts festival 🌞

The multi-award-winning festival is attended by over 30,000 people and provides a platform for emerging musicians and artists from the region and beyond. 2019's two-day event hosted some top UK emerging bands including The Hunna, Yonaka, and The Blinders, alongside emerging regional bands.

In 2020, the Saturday of the festival will operate from 11am-11pm, spanning East and West Marina and will feature a host of emerging musicians from the region and beyond and an extensive art offer supported by the Arts Council of England.

Saturday will retain its community, family-friendly atmosphere with hip-hop amphitheatre, workshops, skate park, silent disco, photo exhibition, art installations and a huge array of food choices. Children 12 and under enter free when accompanied by an adult (wristbands for children are provided on the gate, on the day of the event) .

Exciting plans are underway for a major act on the Friday evening with announcements due very soon.
No events available right now