IAMDDB tickets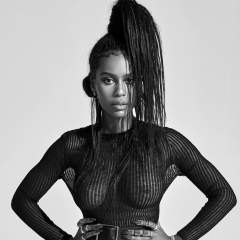 IAMDDB (AKA Diana Debrito) is the new face bringing with her a brash new fusion of trap, jazz and hip hop which has seen her listed by the BBC and many other critics as the one to watch.

Make sure you see her when she makes her way to the prestigious Albert Hall in Manchester on Sunday 7th of April 2019.

"Tastemakers are abuzz with hype for the Manchester rapper-singer IAMDDB. With her fierce blend of soulful hip-hop, pounding trap and swirling urban jazz, it's not hard to see why." - The Guardian

As the word spreads, the demand for IAMDDB tickets grows so we really urge you to make sure you book yours early to avoid disappointment! Placing an order is made easy with Gigantic as you can access our easy-to-use site 24/7 with a computer, tablet or smartphone whilst busy on the go or from the comfort of your own home.

With interest so high, it makes sense to set a personal reminder with Gigantic right now. That way, we can alert you with a text message or an email shortly before your IAMDDB gig tickets are released at 09:00 on Friday 8th of February.





This Spring, trailblazing international recording artist IAMDDB announces the "Volume Experience" European tour. After a jam packed 2018, which saw her open as main support for Bryson Tiller, Jhene Aiko, and the Legendary Lauryn Hill, for 2019, she hits the road with the Volume Experience which chronicles the journey from her first Volume project Waevey Bby Vol.1 to her latest Volume release Swervvvvv Vol.5.

There are only limited stocks of IAMDDB concert tickets so you will need to act fast and get your booked before they are all snapped up. Gigantic has been trading for ten years, perfecting our customer service in offering a wide range of essential gig tickets so you know we are the best place to come whenever you are booking for your big night out.