Mac DeMarco tickets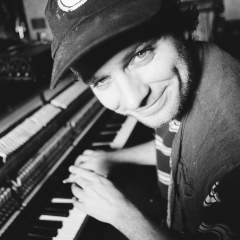 Canadian singer / song writer Mac DeMarco has all the makings of a modern great. With two full-length albums and two EPs released and hundreds of sold out shows performed in the last several years, having made a late night television debut on Conan following a special guest performance on The Eric Andre Show, it seems as Mac DeMarco has outgrown any sort of slacker stigma.

His backing band currently consists of drummer Joe McMurray, guitarist Andrew Charles White and Jon Lent who plays bass.

DeMarco is getting ready to release his fourth album Here Comes The Cowboy. Expected to be a creative triumph, he promotes the new material with a headline show Dreamland in Margate on Saturday 29th of June 2019.

Mac DeMarco made his announcement to the world with the release of stunning debut album 2 which was released in 2012 which electrified the music press, eager for more.

His second record was titled Salad Days. Conceived and recorded entirely by himself in a short period between a relentless tour schedule at his new place in Far Rockaway, Queens, Another One is eight, freshly written songs, expanding the arsenal of Mac's already impressive catalog. There's a bittersweet, romantic sensibility present. The overall feeling is lost love, or perhaps love never found, yet Mac embraces this without making it an overly somber experience for the listener. It's at times haunting and warm, and a bit more refined and sophisticated, but still plenty playful, retaining the guts and soul of classic Mac. Fans flocked to hear his latest LP This Old Dog plus the promotional gigs, which was released to huge critical acclaim in 2017.

With only limited Mac DeMarco concert tickets available you will need to act fast and book yours before they are gone. Regular gig goers know that Gigantic has been offering excellent customer service for ten years and so make us their first call for booking their essential gig tickets whenever they are planning their big night out.
No events available right now