Meshuggah tickets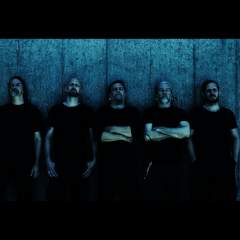 Meshuggah are the ultimate metal band. Coming from Sweden, the cultural bedrock of the more extreme fringes of metal, the band have risen from notoriety in their own country to find international acclaim through their relentless barrage of drums, guitars and barked vocals.
They have released seven studio albums, toured the world and been nominated twice for the Swedish Grammy Award.

In their current line-up, Meshuggah are drummer Tomas Haake, rhythm guitar Mårten Hagström sharing backing vocals with lead guitarist Fredrik Thordendal, lead vocals and guitar by Jens Kidman and Dick Lövgren on bass.

Formed in Umeå during 1987, the band took their name from the Yiddish word for crazy and established themselves by self-releasing EPs before their first album Contradictions Collapse came out through German label Nuclear Blast in 1991.

The release of the album Destroy Erase Improve in 1995 saw the band begin to achieve the recognition they deserve. The classic record is now recognised for its greatness and in 2006 Decibel Magazine included Destroy Erase Improve in its Hall Of Fame.

The band would also see a massive rise in attention with the release of the albums Nothing in 2002 and Catch Thirtythree in 2005. After the release of Catch Thirtythree they won Best Underground Band at Metal Hammer Golden Gods Awards.

In 2012 the band would release their album Koloss. It was heralded with their induction into the Death Match Hall Of Fame at Loudwire Music Awards. They were also nominated for Best International Band at Revolver Golden Gods Awards and Metal Hammer Golden Gods Awards.

The band will be releasing their eighth studio album later this year. As yet untitled, the album is sure to smash into the rock charts and blow speakers all over the world.

Meshuggah tickets will go on sale Friday 3rd of June at 10:00.

They will be touring the UK in January of 2017, melting faces at O2 Academy Bristol, O2 Institute Birmingham, Nottingham's legendary Rock City, O2 Manchester Ritz and O2 Forum in London.

Concert tickets are always limited and will definitely sell quickly for a band of this calibre. So make sure you book yours soon to avoid any disappointment.