Michael Schenker Fest tickets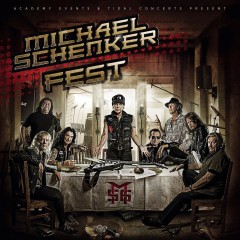 Ranked amongst the true rock greats, Michael Schenker has been an instrumental figure in such hard rock legends as UFO and Scorpions. His most recent work comes in the form of Michael Schenker Fest.

This year sees the release of the Resurrection, a debut studio album for Michael Schenker Fest, and they hit the road to promote the fantastic new material with huge headline shows at O2 ABC Glasgow, O2 Institute Birmingham, O2 Academy Newcastle, O2 Forum in London and Manchester Academy during November 2018.

As the excitement building amongst fans, the demand for Michael Schenker Fest tickets is constantly growing so you will need to act fast and book yours before they all go. You can place your gig tickets order 24/7 using a tablet, computer or smartphone where ever you are; be it relaxing at home or busy and on the go.

With interest so high, it makes sense to set a personal reminder with Gigantic right now. That way, we can alert you with a text message or an email shortly before they are released at 10:00 on Monday 9th of April.




"A solid collection of classic sounding Rock music that never falls flat and always reaches for the sky." - Vito Tanzi, Maximum Volume Music

"There are some albums that feel like landmarks. The ones that seem that they are a little but above the norm. This is one of them." - Andy Thorley, Maximum Volume Music

With only limited supplies of Michael Schenker Fest concert tickets being made available you cannot hang around as they will go quickly and you do not want to be disappointed. Award winning ticket vendor Gigantic has been providing excellent customer service for ten years so you know we are the right place to get your essential gig tickets whenever you are booking for your big night out.

Saturday 30th October 2021

Doors at 18:30