Mono tickets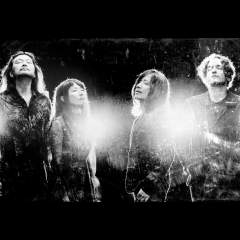 The dramatic instrumental soundscapes of Mono are joyous and euphoric. Sweeping guitars that channel the wrought pain of sorrow and the rapture of joy which lead dynamic songs that resonate, echo and lead the listener on an intense journey.

Mono formed in Tokyo in 1999 after guitarist Takaakira "Taka" Goto started to compose his own work. Despite employing a minimal guitar style, he sought out other members with which to perform. After recruiting long-term friend and fellow guitarist Hideki "Yoda" Suematsu, he also enlisted the aid of drummer Yasunori Takada and Tamaki Kunishi on bass.

Their music is an experimental expression of emotion. It is often wonderfully patient and employs a use of reverb and delay pedals to allow the guitars to glimmer and shine in an almost physical dense and sparse space.

They have released six studio albums so far, and have promoted their music by touring extensively across Asia, Europe and America.

Mono tickets are on sale through Gigantic.

This November the post rockers team up with French shoegaze sensations Alcest to play some incredible dates around the country. The tour takes them to Engine Rooms in Southampton, O2 Academy2 Birmingham, Gorillia in Manchester, The Globe in Cardiff, The Marble Factory in Bristol and Electric Brixton in London.

These concert tickets are available online right now.

Friday 4th March 2022

Doors at 18:00
Saturday 5th March 2022

Doors at 19:00