Oasis UK tickets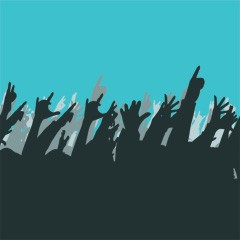 Short of a miracle reformation, the likelihood is you'll never have the chance to see Oasis perform together on stage again. However, with the tribute act Oasis UK, you have the next best thing. In fact, many of those who've been lucky enough to see Oasis UK live have struggled to tell the difference between this talented outfit and the real deal.

Oasis UK concerts replicate the iconic Mancunian ensemble down to every last detail. They tour with a full video show using projectors and screens to create an impressive audio-visual experience and they use exactly the same backing line as Oasis did, including a Premier drum kit. The guitarists also show their skills on a range of guitars, such as a Fender, Epiphone, Gibson and Rickenbacker. The similarities don't end there either. Oasis UK even wear the same style of clothes as their idols, and this extends to the badges on their coats.

With his head-down, hands-in-pockets demeanour, Oasis UK's lead singer perfectly replicates the on-stage mannerisms of Liam Gallagher. When you're caught up in the atmosphere of one of the group's performances, it's easy to think that you're in the presence of the Gallagher brothers themselves. In fact, Liam is so impressed by the performers that he has personally endorsed them.

Given the authentic experience that the group offers, it's no wonder that Oasis UK tickets are in such high demand. The Kent-based ensemble have wowed audiences across Britain, as well as further afield in locations such as Holland, France and Cyprus. They have also headlined a variety of shows and festivals across Europe.

Catching an Oasis UK tour is the perfect way to relive the on-stage swagger and musical brilliance of one of Britain's most iconic and influential bands. You'll get to hear classics like 'Some Might Say', 'Champagne Supernova', 'Don't Look Back in Anger', 'Wonderwall' and 'Stop Crying Your Heart Out'. Although you might not be able to resurrect Oasis, you can treat your senses to a top-class re-enactment with the help of Oasis UK. To ensure you don't miss out on any upcoming tours, keep checking our website.

Oasis UK: (What's The Story) Morning Glory at 25!
Plus special guests Clint Boon, Phil Smith, Mat Flint, and Star Shaped DJs
O2 Academy Islington, London
Friday 8th October 2021

Doors at 19:30