Parkway Drive tickets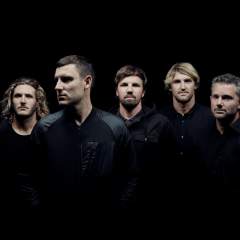 Mighty metalcore band Parkway Drive are fast becoming on of the world's biggest sounds in rock.

Having topped the charts in their Australian homeland with their latest album Reverence, they are now on their way to our shores to show off their new material with a tour that takes them to O2 Apollo Manchester, Motorpoint Arena Nottingham in January plus Cardiff Motorpoint Arena and Alexandra Palace in London during February 2019.

We are also incredible excited to be able to offer you Parkway Drive tickets, but we must also make you aware that the demand is sky high so you will have to book yours before they are all snatched up. Fortunately, placing an order for your favourite gig tickets is made easy with Gigantic as you can access our site from the comfort of your home or whilst busy and on the go using a computer, smartphone or tablet.




Reverence is the most sonically adventurous and emotionally intense effort yet from the Byron Bay-based five-piece.

"Reverence represents the most honest and personal record we have ever created," says Parkway Drive frontman Winston McCall. "It has been born though pain, sacrifice, and conviction, with the ultimate goal of expanding not only what Parkway Drive stand for musically, but who we are as people. Thank you for listening."

Produced by longtime Parkway Drive sound engineer George Hadjichristou, Reverence arrives as the follow-up to 2015's IRE - Parkway Drive's most hugely successful album to date and a major force in boosting their ever-growing worldwide following. In addition to broadening the band's sonic palette, Reverence offers up some of Parkway Drive's most devastating songs yet.

Again, please ensure that you place your order as soon as possible because there are only limited amounts of Parkway Drive concert tickets being made available and with everyone interested, they will not last long!

Gigantic is the award-winning gig ticket vendor with over ten years-experience which provide you with a dedicated customer services team ready to help with your every query when you are looking to book for your big night out. So, we are always the right place to come when you need to get your essential gig tickets.