Patti Smith and her Band tickets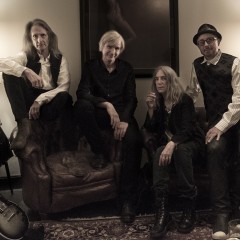 Punk poet laureate, songwriter, visual artist and activist; the formidable creative powers of Patti Smith helped shape the look and sound of the 20th century and beyond. The 'Godmother Of Punk' is perhaps best known for her hit single 'Because The Night' which was released in 1978. She has since been inducted into the Rock And Roll Hall Of Fame and has received the Polar Music Prize.

The living legend has just announced UK headline dates. Do not miss her performances at Brighton Dome and O2 Apollo Manchester during June 2018.

Fans will all be looking to get their hands on Patti Smith tickets so be sure to book yours before they all go. Booking is made easy, as you can place your order whilst relaxing at home or when busy on the go using your smartphone, computer or tablet 24/7.

Make sure you place a personal reminder with Gigantic right now, this sets you ahead of the rest as we will send you a text message or an email with they become available at 09:00 on Friday 17th of November.




"Patti held infinity in the palm of her hand and offered it, gently, to us all." - Louder Than War

"She scraped and tugged at the strings, eventually ripping some off in a feedback frenzy, climaxing the most intense, purposeful performance she's ever given here. Because the night ... belonged to Patti Smith and to "Horses" and to love and rage and punk and friendship and memories and dreams and the defiant refusal to ever get old or fade away. " - Pittsburgh Post-Gazette

We are very excited to be able to offer Patti Smith concert tickets, but with only limited supplies been made available we do urge you to book early or risk missing out. Gigantic offers both a huge choice on a vast array of essential gig tickets and excellent customer service in assisting your selection, so make us your first choice when booking for your big night out.

Monday 4th October 2021

Doors at 18:45
Tuesday 5th October 2021

Doors at 18:45