The Cinematic Orchestra tickets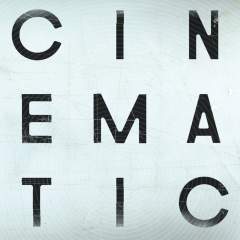 The Cinematic Orchestra consists of a live band and DJs to play improvised electronica and nu-jazz accompanied by samples and turntablist scratching. The project was created in 1999 by Jay Swinscoe whilst working as an employee for hip independent label Ninja Tune. Their work is considered something greater than mere music for its own sake and has seen them recruited to be used for various events and art projects.

This year sees them play a number of exciting headline dates, including three nights at Roundhouse in London, O2 Institute Birmingham and Manchester Academy during March 2019.

Plus, they join the Bristol Sounds appearing on the stage of Canons Marsh Amphitheatre on Sunday 30th of June 2019.

It is our great pleasure to be able to offer you The Cinematic Orchestra tickets, but now the word is out you will have to act fast as they will sell quickly. Gigantic is always the best place to come to make a stress-free booking, with 24/7 access to our site using your smartphone, tablet or computer plus a dedicated customer services team on hand; placing your order has never been easier!




The Cinematic Orchestra' first album was released by Ninja Tunes in 1999 and was titled Motion. The debut album was built around the huge amount of samples amassed by Swinscoe who presented them to the band to learn and perform live. The live band were recorded and made into tracks which were then mixed and edited by Swinsoe. The resulting album was so impressive it prompted an invite to the band to perform at the 1999 Director's Guild Awards where Stanley Kubrick was presented with the Lifetime Achievement Award. They were also invited to create a new score for the silent Soviet film Man With A Movie Camera, an experimental film of urban life made at the end of the twenties that posses no characters or conventional story. The band played live along with a screening of the avant-garde film.

Their second album Every Day was released in 2002 and saw them work with the renowned South London rapper Roots Manuva. Their 2007 album Ma Fleur included the talents of Patrick Wtason and Lou Rhodes.

Previous to The Cinematic Orchestra, Swinscoe had already been working in music having formed the group Crabladder which released a single through his own label Power Tool. He was also given a DJ spot on Heart FM.

We are very excited to be able to offer you The Cinematic Orchestra concert tickets. However, as supplies are limited you will need to be quick of the mark and book yours before they are all snapped up. Gigantic is on hand, providing excellent customer service in helping you choose from a truly vast range of essential tickets which ensures you will enjoy your big night out.
No events available right now