Karine Polwart tickets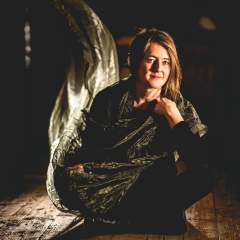 Karine Polwart is a multi-award-winning songwriter and musician, a theatre maker, storyteller, spoken-word performer, essayist, and published writer.

Five-times winner at The BBC Radio 2 Folk Awards, including twice for Best Original Song, her fifth solo album 'Traces' was shortlisted for both the Scottish Album of the Year (SAY) Award & BBC Radio 2 Folk Awards ALBUM OF THE YEAR, and was chosen as best international folk-roots release by the Guardian. Her first solo album 'Faultlines' won BEST ALBUM at the BBC Radio 2 Folk Awards back in 2005, following six years of touring as a traditional Scots singer with Malinky and Battlefield Band.

Saturday 9th October 2021

Doors at 19:00
Tuesday 12th October 2021

Doors at 19:00
Thursday 14th October 2021

Doors at 19:00